Picovoli, the super-easy fitted tee/tank I am finished making for #1,
doesn't fit
. Yes, the earlier pictures looked great, but the rest of it is too small.
I am flabbergasted. It was so easy. She is so small and sweet and this t-shirt/tank should be a perfect throw-on piece of her wardrobe. It isn't.
Should I blame her.... "You
Grew
!!!" (accusation intended here)?
I think so. If not, I am left with helplessness and crying. I started this project a month or two ago. Maybe Feb or March. She couldn't have grown that much, could she?
Can't we pretend it fits?????
If I re-work the rest, it will make her look bottom-wide because the shaping will be off. Soo....I think about it tomorrow. (name that character!)
Oh, well. On to the next thing....finishing several socks and (oh yeah) finishing another t-shirt for #1.
This
is the pattern.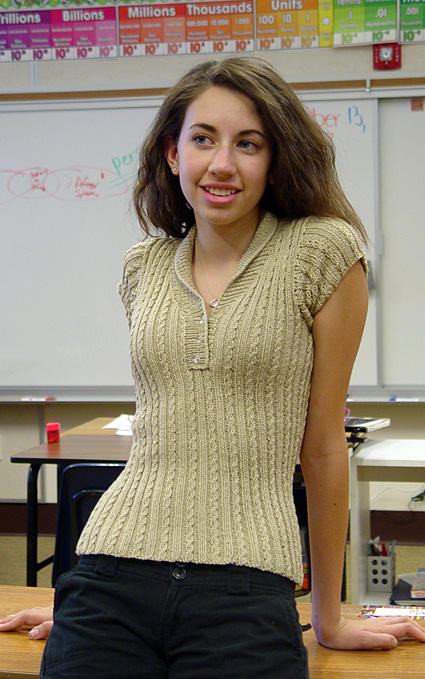 I am trying not to make it too tight...
Should #1 trust me? nah!
I hope I can laugh about this soon....sniff.